Okowa leads tributes as Pa Ekwugum goes home
By News Express on 08/12/2018
Views: 634
Delta State Governor, Senator Dr Ifeanyi Okowa, on Friday, December 7, 2018, led tributes to renowned community leader, Pa Ephraim Chukwuma Ekwugum (a.k.a Ikpekwutu), as he was buried at his country home in Idumu Izomor Quarter in Owa-Oyibu, Ika North East Local Government Area of the state.
Okowa in his tribute described the patriarch of the Ekwugum family, who passed away on Monday, October 29, 2018, at 93 years of age, as "a community leader of note".
Okowa, who personally attended the funeral ceremonies concluded with a reception at Obaigbena Primary School, Owa-Oyibu, noted that "Pa Ekwugum lived up to his calling as husband, father, grandfather, and great-grandfather." He recommended the departed patriarch's "legacy of diligence, honesty and peace" to his three children, eight grandchildren and two great-grandchildren.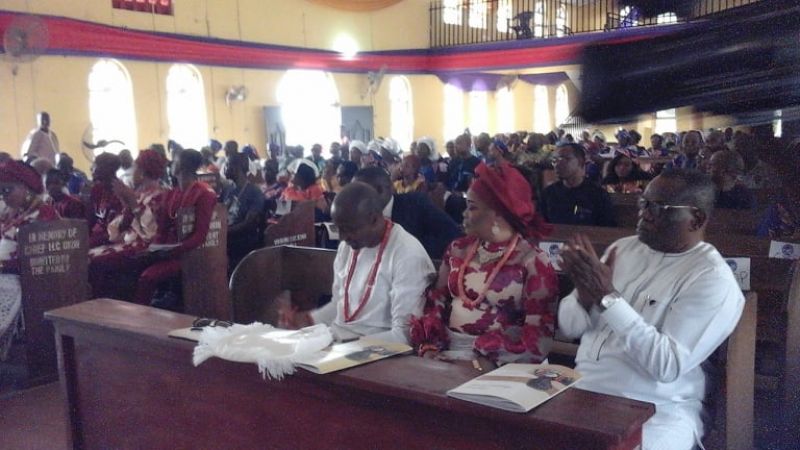 The Governor and his entourage were received at Owa-Oyibu by the chief mourner, Mr Jackson Ekwugum, Communications Manager, Delta State Government House.
The funeral ceremonies started with a Service of songs at Boji Owa on Thursday evening, followed by the Funeral Service at Saint Andrews Anglican Church on Friday morning. At the funeral service officiated by Ven. Ejedimu S. O. (Vicar), Ven. J. C. Olomu and Catechist Nkwor D, Pa Ekwugum, who held the position of Okpara (oldest man) of Idumu Izomor Quarters, in Owa-Oyibu before his death, was praised as a man of peace and an exemplary and god-fearing man of faith.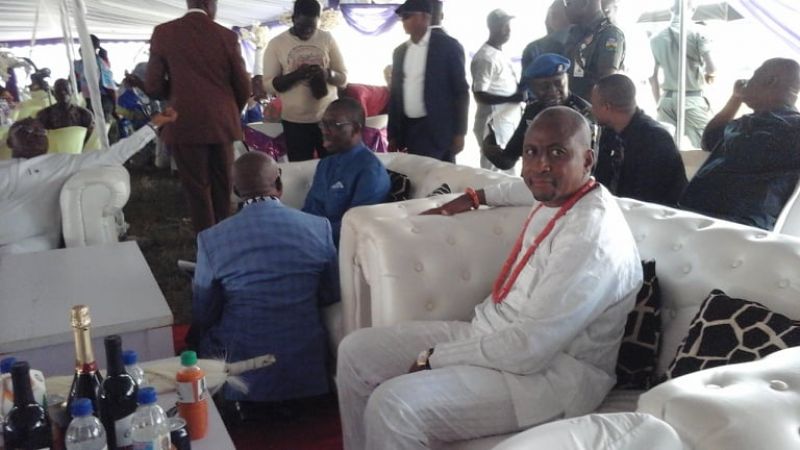 Among other dignitaries at the funeral ceremonies that attracted mourners from various parts of Nigeria were a former Minister of Information, Prof. Sam Oyovbaire; former Managing Director of the Niger Delta Development Commission (NDDC), Hon. Emmanuel Aguariwodo; as well as several and past top government functionaries.
Source News Express
Posted 08/12/2018 11:52:13 AM
CLASSIFIED ADS
You may also like...

Teacher, policeman rape, impregnate teenagers aged 12 and...

Cattle colony: FG looking for trouble — Ohanaeze...

Trade associations lament plight of Informal Sector, suggest...

Helicopter crashlands on office building in New York...

Obi of Onitsha curses Ngige, APC

BREAKING NEWS: 107 confirmed dead as soldiers, Boko...

Delta First Lady gets N3.5bn grant to fight...

Gunmen kill woman, 5-year-old boy in refugee camp...

New date for Nigeria's 1st venture capital summit...

Be transparent and come clean in your grazing...

Taraba to offset medical bills of victims of...