NLNG Public Notice: Amendment of the NLNG Act is NOT in the overall interest of Nigeria
By Admin on 07/12/2016
Views: 2,838

NLNG Public Notice Ad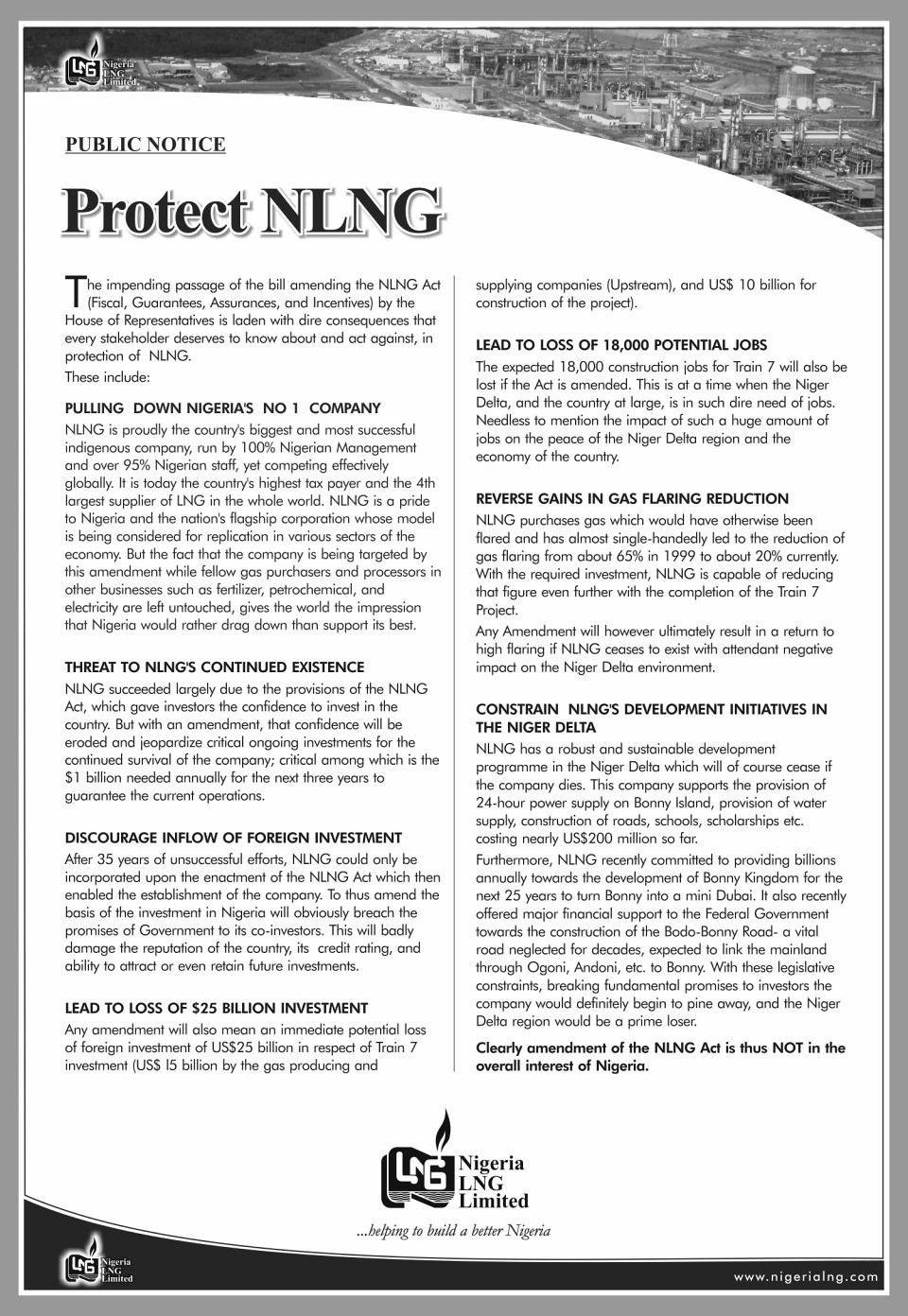 This is a public notice ad by NLNG
Posted 07/12/2016 7:51:41 PM
---
CLASSIFIED ADS
You may also like...

Telcos lose 357,993 customers, as active users reduce...

Alleged N2.3Bn Scam: How I shared N121m on...

Nigerian Awards for Sporting Excellence holds Dec. 2...

Army dismisses Shiite claims of intimidation

Ogun moves to end blackout with 10 mega...

Turkey election: Erdogan wins another term as president...

Sokoto Govt. releases N1.2bn for payment of scholarship...

Kebbi judiciary workers embark on strike

Enugu Governor sacks 3 commissioners

Buhari flags off Lekki Deep Seaport project

NiMet predicts localised thunderstorms, cloudy conditions today