NLNG Public Notice: Amendment of the NLNG Act is NOT in the overall interest of Nigeria
By Admin on 07/12/2016
Views: 1,858

NLNG Public Notice Ad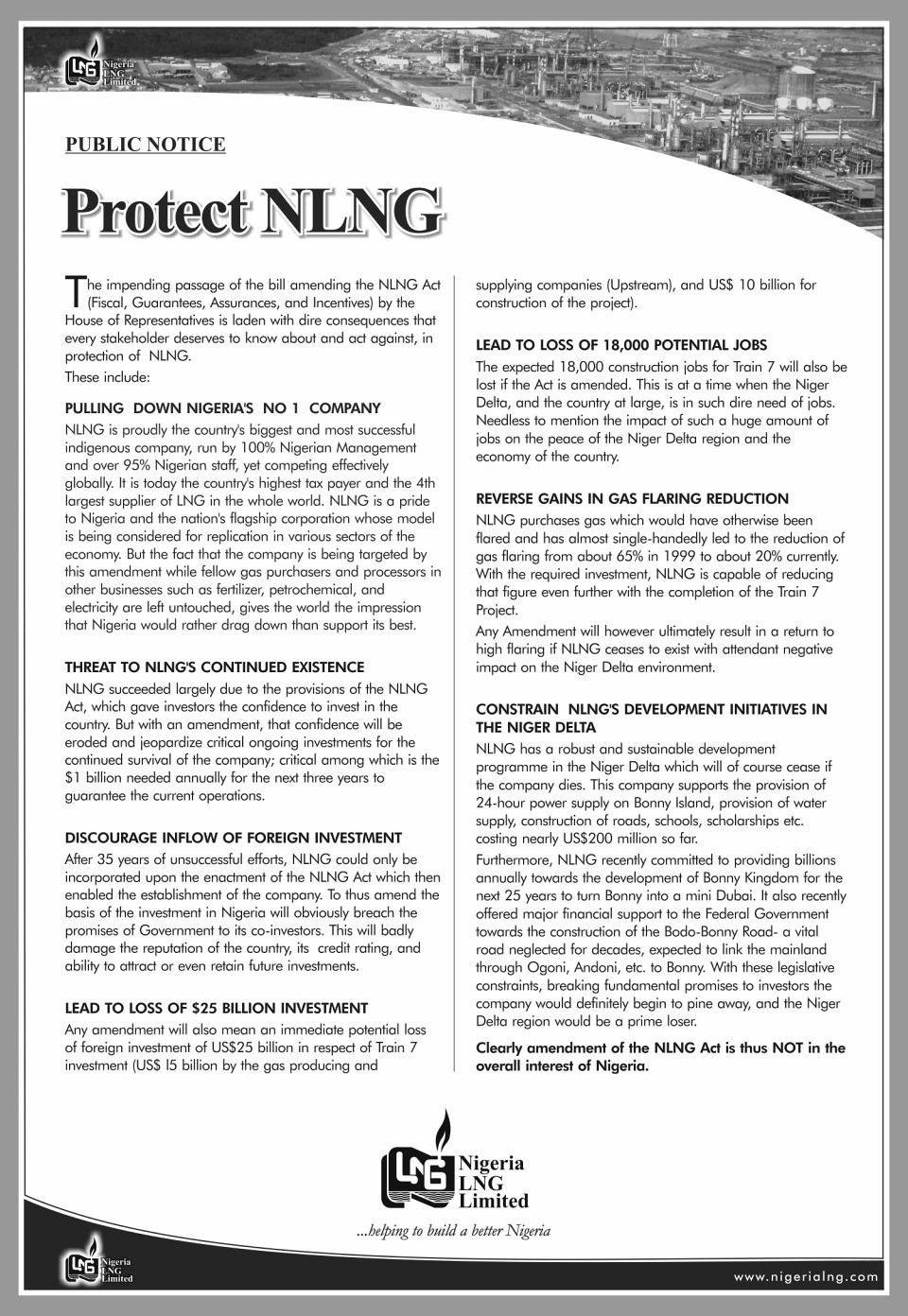 This is a public notice ad by NLNG
Posted 07/12/2016 7:51:41 PM
---
CLASSIFIED ADS
Let us build the most comprehensive online database of worthy and credible Nigerians from all walks of life. It is worth doing!
Loss Off Your Belly Fats, Upper Arm Fat and Body Fats In 2weeks Time.. Click HERE To Start Now!
You may also like...

LASU suspends 4 students over cultism

Rivers PDP Chairman intervenes in Amaechi, Abe rift...

Amaechi meets NIWA staff, promises special allowances over...

Delta State Executive Council approves establishment of Agro-Industrial...

Governor el-Rufa'i's aide threatens to sue Senator Shehu...

100,000 enroll for community health insurance scheme in...

Groups, individuals donate N98.66m for Jonathan's PDP presidential...

Minister commends NUJ's fight against corruption at the...

UN reveals fresh offensive to defeat Boko Haram...

Jacob Zuma whisked out of May Day rally...

APC blames PDP for bombing of Rivers High...